Office Coffee and Water Filtration
Total Corporate Solutions' Office Coffee and Water Filtration Division provides customers with a vast selection of quality coffee, teas, and top-of-the-line water systems. We maintain a commitment to on-time delivery and exceptional customer service. We stock your workplace with solutions and services that are conducive to a productive and thriving office.
Schedule a free consultation with
an industry expert today.
We'll perform a free business evaluation or demo with one of our Industry Experts to show you how Total Corporate Solutions can be the One-Stop-Shop for all your business needs.
Why Choose
Total Corporate Solutions?

Eat: At Total Corporate Solutions we have you covered. Our service also offers snacks and drinks for your break room needs, items like chips, cookies, breakfast and energy bars, juices and energy drinks.

Drink: Gourmet or traditional, we have the perfect coffees and teas to match your needs. We take the time to sit down with you and find that perfect profile that will meet your taste and expectations.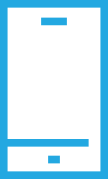 Be Productive: Your time is valuable. We will ensure you always have exactly what you need when you need it, it's all part of our top of the line service. It's what you can expect. It's what you deserve.