Office Surveillance
Total Corporate Solutions surveillance division understands that every business has the fundamental need to reduce security risks and protect itself and its assets. Our division caters security and surveillance solutions to all industries small or large. We carry a variety of systems ranging from intrusion alarms, to video monitoring for both indoor and outdoor; all which are customizable to meet your company's needs. The combination of our customer service and technical support along with our innovative and reliable systems ensure that your facility will remain safe and secure.
Office Surveillance Services
Schedule a free consultation with
an industry expert today.
We'll perform a free business evaluation or demo with one of our Industry Experts to show you how Total Corporate Solutions can be the One-Stop-Shop for all your business needs.
Why Choose
Total Corporate Solutions?

Confidence: TCS has had the privilege to serve many prestigious organizations and individuals. Their sincere recommendations and referrals have helped make TCS the success it is today. With a ninety-five percent referral rate, new clients can feel confident that any assignment, large or small, will be handled with expertise and professionalism.

Custom: Distinguished by a level of personal service and decorum not often seen from other security company, TCS provides its select clientele with superior, customized security installation to meet virtually any company security need.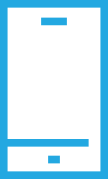 Safety: If you own or manage a business of any type or size, life safety and asset protection service are an essential part of a successful business plan. TCS is one of the top providers of commercial electronic security, fire alarm, access control, video surveillance and alarm monitoring service to both Fortune 500 and companies and neighborhood business alike.