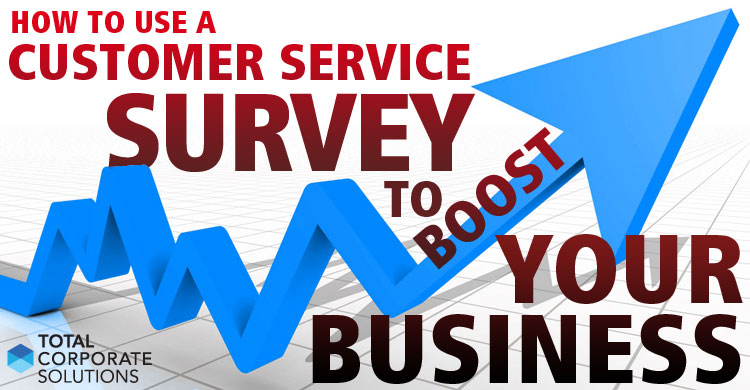 Although some industries may work more closely with consumers than others, businesses do rely upon their customers, professional or otherwise, to expand and to grow. In this manner, the satisfaction that clients have with services and products will also influence brand reputation and further progress. Many companies will utilize customer service surveys in order to assess how well they are meeting client demands, and this can also inform the direction of corporate movement.
However, beyond maintaining a handle on the pulse of the market, customer service surveys can also help to find out strong and weak areas of business, and this can allow for organizational changes that can facilitate a more productive and efficient environment. Although supervisors and managers can directly observe and evaluate employee efforts, it is also important to have this outside perspective of how well client needs are being met and company goals are being upheld. In this respect, surveys also become an important teaching tool for within the corporation.
Corporate Training and Client Demands
Current marketing trends are indicating that the interaction clients have with a company is one of the strongest indicators as to whether that customer will do business again. Consumers are asking for better communication and more personalized relationships with customer service, as this value added aspect is also what distinguishes one business from another. In regards to keeping up with this changing trend, surveys can also generate the direction that future training of personnel will take.
In many cases, a business may already have positive principles in regards to customer relations, although, managing all the employees who handle these interactions is not always exact. The use of a customer service survey can also uncover behavioral issues with staff, and this can lead to a better analysis of the overall level of professionalism and performance of customer service representatives.
From an efficiency standpoint, the use of these surveys for evaluation and the creation of teaching points can also mean that less immediate supervision is required for customer service staff. This frees up management employees for other projects, but also ensures that the supervision that is given is in the form of constructive education that is based on a variety of customer perspectives.
The Overall Value for Customers and Companies
One of the concerns that businesses do have in asking for participation with surveys is that customers will feel less inclined to take extra time after the interaction is over. However, this is not always the case, especially as consumers are feeling more apt to make their opinions known, both to and about a company. In many situations, clients are happy to answer several questions, especially when they realize that this action will benefit them as well.
In being asked to evaluate the overall value of a company, customers will also feel that value is boosted when they recognize that their feedback can influence operations. This results in a mutually beneficial exchange for both parties, as the business also learns how better to retain customer loyalty. It can be important for companies to remember that the motivation to take the survey can vary for different individuals, and in order to gain a more balanced audience for participation, the use of incentives can also be valuable.
One practical approach is to offer coupons upon the completion of the survey, as this is likely to attract customers who have had a positive experience, while customers who have had a negative experience may not require any incentive at all. However, in an effort to also utilize customer service surveys as a learning tool for staff and the growth of the business, it is necessary to discover what is being done correctly, as well as what is not.
Along with coupons, other incentives may include:
Drawings for cash or prizes
Rewards points
Free services
The importance of the incentive is not only to make it attractive to the customer, but that it can also promote future sales and brand recognition. For this reason, incentives that will also pull the consumer back to the business can be as mutually beneficial as the survey itself.
Customer Service Survey Example/Template
Before developing a customer service survey, it is also important for the company to have clear goals in the outcomes. This can focus the line of questioning to ensure that it is:
Concise
Direct
Provides valuable information
Not overly long
For this reason, the use of around ten questions and a simple rating scale can be the most engaging for customers, while still providing the business with the data it needs. Many surveys will also leave an optional comments section, and this can be wise, as it lets clients who have greater input to communicate these needs. Leaving it as an option will also help to keep customers with less time engaged as well.
A scale of five points, from highly likely to not at all is also good fit with most consumers, as it keeps the answers more concise. The questions themselves should be based on the business goals of the company and how customer service fits into this growth.
In this case, questions can still range from general to specific, especially if part of the goals of the survey is to assess the strengths and weaknesses of the customer service. In many cases, a preliminary satisfaction survey can be used for this type of needs assessment, while later surveys can include some of the teaching points that were uncovered.
A general customer satisfaction survey should include some of these key questions:
How likely to recommend the company/services
How satisfied with the interaction
How well the interaction solved the problem
Whether the interaction fit an acceptable time frame, from start to resolution
How knowledgeable the staff was
How well customer service met needs
Along with specific goal oriented questions, these queries can help to improve relationships with customers, but can also help the company to manage its customer service protocols in a way that promotes growth.