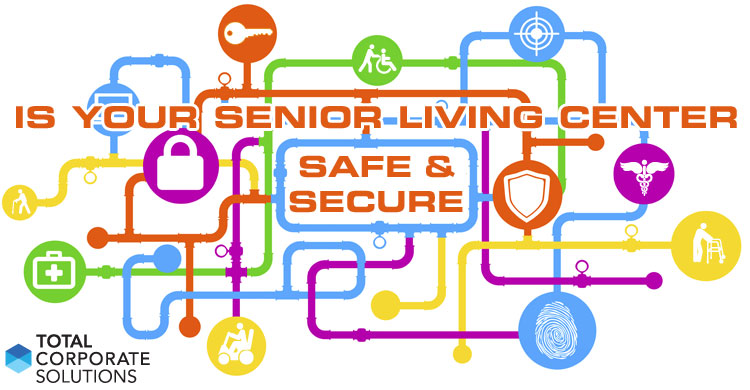 The choice to transition to a senior living center should also be supported with good guidance on what to look for in an appropriate facility. Many times, the focus is on the accommodations, costs, and care provisions, as these do become highly important for the long-term. However, when evaluating facilities in terms of these factors for wellness, it can also be necessary to look at the security of the center itself.
Depending upon the extent of care that is provided through a senior living center, the access to the property can vary based on the management protocols. Many facilities that have a stronger medical care component will also have greater security, especially since equipment and pharmaceuticals can become targets for theft. However, some senior living centers are designed for independent or minimally assisted living, and this can also mean that lesser safety measures are in place.
The Importance of Video Surveillance for Senior Living Centers
One of the first points that should be made regarding any security provisions for a facility is that the safety of the residents is the foremost concern. For this reason, video surveillance in the center and on the property can fill a number of roles in meeting this end. This type of monitoring can also prevent lawsuits that the facility may face, and the presence of video surveillance can also indicate a higher regard for resident security.
The primary benefit of video surveillance is that it can act as a deterrent to theft or acts of harm. This is applicable to staff members as well as to outside parties that may see the senior center as a target. When there is knowledge that the premises are monitored then it is often less likely that people will behave dishonestly.
Video surveillance also means that management can monitor the best practices of the care teams, and evaluate performance or generate teaching points based on what is seen. However, cameras in the center also mean that the residents are being watched, and this can help to avert a bad outcome should one of the seniors wander off from the facility. Outside surveillance can not only catch this hazardous event quickly, but can also aid in finding the lost resident.
Skilled Nursing Facility (SNF) Standards of Safety
Although there can be some variation in standards based on the state where the facility is located, SNFs are registered both regionally and federally. This allows for these senior living centers to accept Medicare and other health insurance providers, but it also means that higher standards for safety become a part of the operational protocol.
Generally, SNF standards for safety will include:
Health inspections – this evaluates the actual structure as well as function of the facility and ensures that safety standards are up to building and health code regulations. This also includes addressing specific life hazards, including fire potential and protocols for staff and residents in the event of a facility emergency.
Staffing – this aspect covers the actual number of personnel who are required to safely and effectively treat and interact with patients, as well as how shift changes and persons on duty can impact the residents. Within this factor of safety standards, certification for employees is also verified and put on file, to further ensure that appropriate continued care for the elderly is provided.
Quality measures – while these can be internal assessments they may also be conducted by third party adjusters in order to evaluate compliance with state and federal regulations. As a general requirement, SNFs are expected to conduct quality measures surveys every six to twelve weeks, in order to evaluate the operation of the facility and to stay within regulatory demands.
Although these standards of safety greatly impact the way a senior living center is managed, they also provide residents with greater security overall. These general points can ensure that both environmental and care conditions support this well-being, and that attention to regulations can also provide better measures for safety.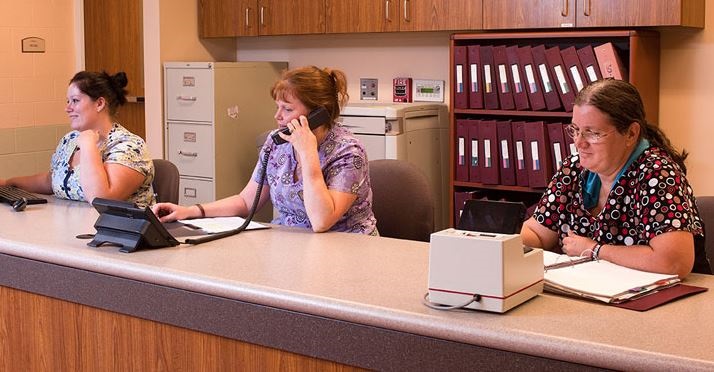 Appropriate Continued Care for the Elderly as a Guideline
One factor that should also be considered in terms of safety and security of a senior living center is that appropriate continued care can vary greatly by individual. For this reason it is also important that personnel are not only competent, but also diverse in their skill sets. The result is that residents will find that they have greater support in having needs met, and also have nursing staff that is well versed in the specifics of that person's condition.
Appropriate care also means that certified and viable care givers are a part of the staff. Background checks on all nursing personnel are standard, but many facilities will also use third party or contract workers to meet adjunct needs, including:
Maintenance
Health program consultations
Laundry or housekeeping services
Food delivery
Medical supplies
General deliveries and transportation

Although the people carrying out these tasks may not be in house staff, they are still effectively a part of the care team, since they may also interact with residents and impact the facility simply through presence. It is also highly important that senior living centers conduct background checks and research on any person who comes on to the premises, as this can also become a concern for safety and security.
Many senior living centers do have in house staff for the above tasks, and this can also improve the security of residents. By handling the hiring and background check process through the facility, center managers can also ensure that these checks are as extensive and in-depth as the nursing home demands. This also provides greater control over who has access to the facility and the living space, and can reduce the incidence of unwelcome presences.
Finally, appropriate care for the elderly can also involve supervision. Depending upon medical backgrounds or existing conditions, some residents may require a more watchful eye in order to prevent injury. Competent staff and sufficient personnel to meet these needs is also a factor in how safe and secure a senior living center truly is.