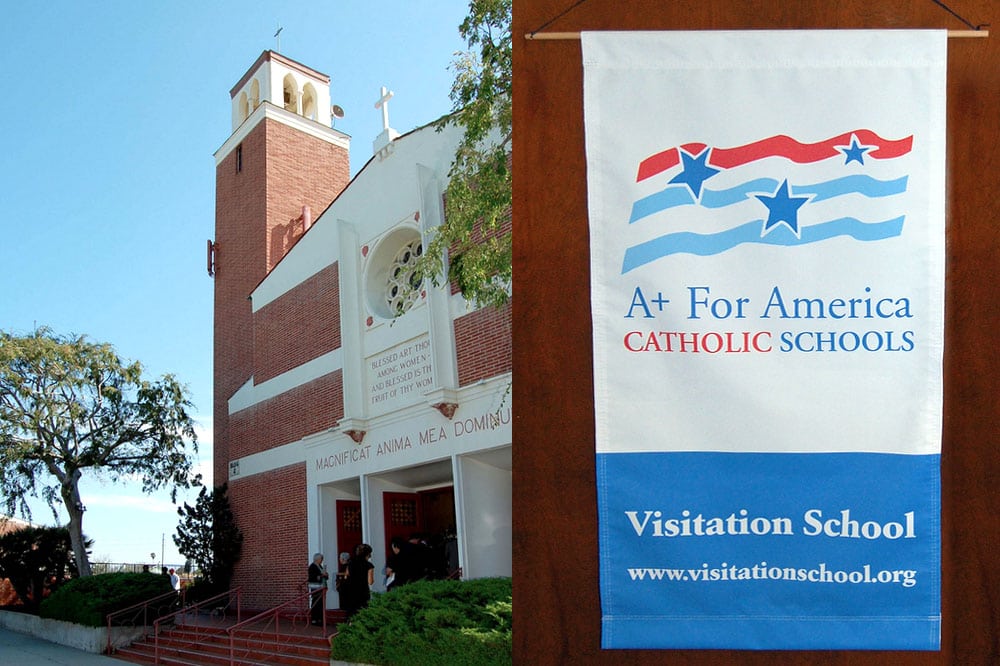 Client: Visitation Catholic School
Website: http://www.visitationschool.org/
About the Company
Visitation School is a co-ed, Catholic Elementary School for students K – 8th grade, providing a quality Catholic education since 1947. Accredited by the Western Association of Schools and Colleges (WASC) and the Western Catholic Education Association (WCEA), this institution is dedicated to promoting student success and educational equity.
Services:
The TCS Imaging Division utilized a FREE Print Assessment, which revealed old equipment locked into auto-renewal contracts of elevated pricing. By replacing this outdated technology with Sharp MFPs (MX-503N and MX-B402SC), the school now enjoys a powerful document network at a much lower cost per page.
As with any educational entity, the need for exceptional presentation tools is key, which is why TCS outfitted both the school and adjacent church with a powerful Sharp AQUOS Board. When paired with their new MFP units, these interactive displays are unmatched in their ability to collaborate, communicate and educate.
As Yolanda Garcia, Business Manager for Visitation Catholic School, indicates, "It was a pleasure to co-author a solution of improving efficiencies with TCS; at the same time drastically reducing costs with new technologies. The icing on the cake was receiving our two 70″ touch-screen AQUOS Boards to convey our message & more! It has been 6 months since the implementation and I can assure you of the long-lasting integrity of TCS' support of our initiatives through on-going evaluations."