As the elder population of the nation grows, so do the care needs for this demographic.  The rise of retirement communities has been ongoing for several decades, and this has also included an expansion of the expectations from such a facility.  In many cases, retirement communities do combine independent and assisted living, as well as long-term care provisions.  The result is that many retirement communities are bustling hubs of activity, with a number of staff and visitors coming and going at all times.
Why Retirement Communities Need Video Surveillance
The growth within the industry for retirement communities also means that these facilities are handling greater amounts of personnel and residents, and this can include third-party providers, such as for housekeeping, food delivery, and laundry services.  With this many people present within the resident population, the concerns for elder safety are also heightened.
Safety for residents should be the prime consideration in looking into surveillance video systems for retirement communities.  The factors of these safety concerns include:
Mistreatment of residents
Burglary and theft
Staff competency in care protocols
Personal safety in the event of an accident
Proper running of the facility
Although video surveillance can greatly assist with these measures for resident safety, they can also be important to the facility itself.
For retirement communities that have a high population of residents with Alzheimer's or other dementias, these security measures can also be important for protecting valuable staff members as well as discovering dishonesty in personnel actions.  One of the major symptoms for Alzheimer's can include extreme paranoia that is specifically expressed through feelings that someone is trying to steal from the individual.
Although this may not be true in reality, residents can still accuse the staff with a sense of conviction.  The use of video surveillance can exonerate an innocent employee, but it can also uncover if personnel is actually abusing residents who are at risk due to cognitive failure.
Along with the safety for the residents, the honesty of employees can also be monitored with video surveillance.  This can be used as teaching points for better training, but it can also uncover if staff is engaging in any form of dishonesty in the facility.  This can include general work habits and ethics, but also encompasses outright theft, from either residents, or the pharmaceutical stores of the facility.
What Parts of the Facility are Appropriate to Monitor
When it comes time to set up a surveillance video system for the facility, where cameras are appropriate can also become a legal and an ethical issue.  One of the major concerns for many facilities is that they want to afford their residents the safety that is desired without an intrusion on personal space.  For this reason, the design and operation of the facility can also play into where surveillance can be placed.
Some retirement communities are essentially apartment housing for elderly individuals.  This can include independent living and even some assisted living situations, but the volume of staff traffic into a resident's living area should also be considered for monitoring needs.  Generally, facilities that provide private units, either freestanding or as part of an apartment complex, are legally within the right for video surveillance of what would be considered public access space.
This can include:
Corridors and hallways
Stairwells and elevators
Entry ways, including doors to residences
Common areas, including sitting rooms and outdoor gardens
Nursing stations
Staff work areas
The exterior of the complex or facility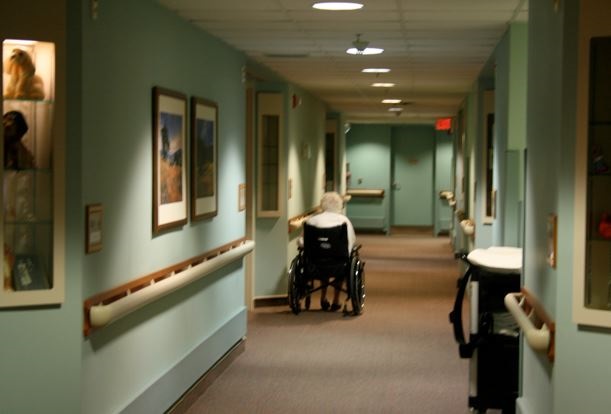 In retirement communities where personal privacy is one of the big draws, the balance of safety does not need to become a challenge.  Surveillance of the above areas can still provide the protection that is required, while acknowledging the residents rights to their own space.
Many facilities do combine independent and assisted living conditions, and in these cases, there can be greater latitude on the allowances for video surveillance.  Some residents can be amenable to cameras in the main areas of the actual living space, especially if staff is frequently on hand, or if regular housekeeping has traffic in and out of the room.  However, if these conditions are an overall part of the operation of the facility, then residents also need to be aware of these circumstances in order to give consent.  In other situations, residents who do have greater assistance needs may actually enquire about in dwelling surveillance.  The important point, both legally and ethically, is that residents are both aware of and agree to any security measures that are within the private living space.
Some retirement communities are built around skilled nursing facilities, and this can also change the configurations for video systems.  Long-term care and nursing facilities will often have residents who are less concerned about their privacy and more concerned about safety, especially in the more institutional style of setting.  In these cases, both public access space and resident rooms can be monitored to ensure resident safety, but also to discourage staff dishonesty.
It should be noted that the same legal and ethical considerations for respect do apply to these situations where greater surveillance is afforded.  Restrooms should never have equipment in them, and even individual beds in the nursing facility should still have some privacy considerations, such as a divider or a curtain.
While residents must know about any kind of video system, staff in the facility should also be aware that cameras are present.  Often, simply the presence of a video system can be enough to discourage dishonesty, but pointing out where cameras are located can also negate the act of surveillance.  For this reason, staff should be made aware of the video system in the facility, simply to be cognizant of its presence.
Another factor that independent and assisted living homes as well as skilled nursing facilities should also take into consideration is medications.  While automatic dispensaries and pharmacy areas will often require employee validation before drugs are released, surveillance of these areas can also be important.  Cameras that monitor these sections can not only dissuade employee theft, but can also verify that residents are safely receiving their proper care.