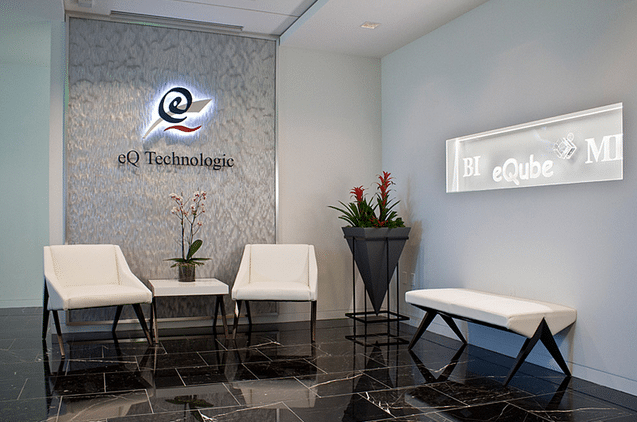 Client: EQ Technologic
Visit Website: http://www.eq-technologic.com/
About the Company
Utilizing their extensive background in the area of executive decision support, strategic planning, product portfolio planning, organization-wide critical performance measures, business intelligence and analytics, and related information technology, eQ's core strength is to build commercial scalable software products. eQ develops and markets its own software products as well as develops software products and solutions for other organizations. To-date their eQube platform has been very well received in the market place (with 200+ world-wide customers) including Lockheed Martin Aero (on the prestigious F-35 program), Red Bull Technologies, Northrop Grumman (various programs), Boeing, General Dynamics (multiple divisions), P&G, Intel, Visteon, MTU, Honeywell-Aero, Best-Buy, Rolls-Royce, Dyson, and more.
Services:
Before opening their new flagship office in Orange County, eQ Technologic turned to TCS to streamline the process. Under the careful direction of Allan Miyata, eQ's Director of Customer Engagements, several TCS divisions orchestrated the final project:
TCS Furniture designed a prestigious, yet functional, office space including a custom entryway, luxurious conference room and ergonomic desk stations.
With sensitive data being a key asset, TCS Surveillance developed an access control system allowing entrance only to permission-enabled employees.
TCS IT Management developed an intricate data network including a central server room to control all essential functions within the space.
TCS Telecom wired the office for superior data and voice connectivity.
TCS Marketing provided promotional products to help distribute the eQ Technologic brand.