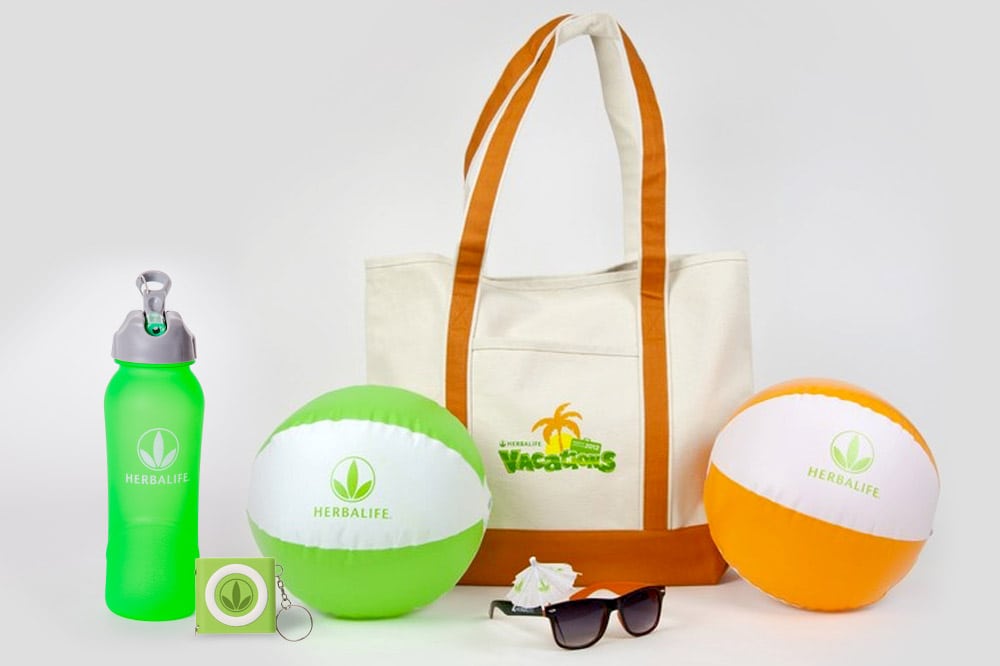 Client: Herbalife
Website: http://www.herbalife.com/
About the Company
A global nutrition company that has helped people pursue a healthy, active life since 1980, Herbalife nutrition products are available exclusively through dedicated independent Distributors in more than 80 countries. Their mission is to change people's lives by providing the best business opportunity in direct selling and the best nutrition and weight-management products in the world.
Services:
With over 3,000 manufacturers and global resources at our disposal, the TCS Marketing Division is instrumental in outfitting Herbalife with a variety of promotional items. Our in-house graphics department worked to develop effective solutions from specific campaign graphics to corporate-wide branding.
Need an effective promo item for your next event? Look no further than TCS! View our online catalog or contact us today to discuss the creation of a custom, out-of-the-box concept.